KF-MD1--Bluetooth 4.0 Anti-theft Anti-lost Alarm Key Finder
Bluetooth 4.0 Anti-theft Anti-lost Alarm Key Finder for iPhone 5, iPad4 and the smart phone with Andriod 4.3 above
KF-MD1
---
· Product name:
Key Finder
· By technology:
Bluetooth
---
Rechargeable li-battery inside, 2 ways key finder, support iPhone 5s ipad4, GPS locator, Radar
---

Thank you for choosing Our bluetooth Key finder! This remarkeable bluetooth key finder accomplishes various features including anti-loss, two-ways tracking,lost location record etc, thus from now on, with the assistance of our product, you can rely on the safeguard and easy management of your possessions,save you from all the chaos!
Unliking the other normal bluetooth key finder, our product provides the energy saving solution with the built-in Lithium polyer battery inside, which could be easily charged
The mini size is very convenient to carry and attach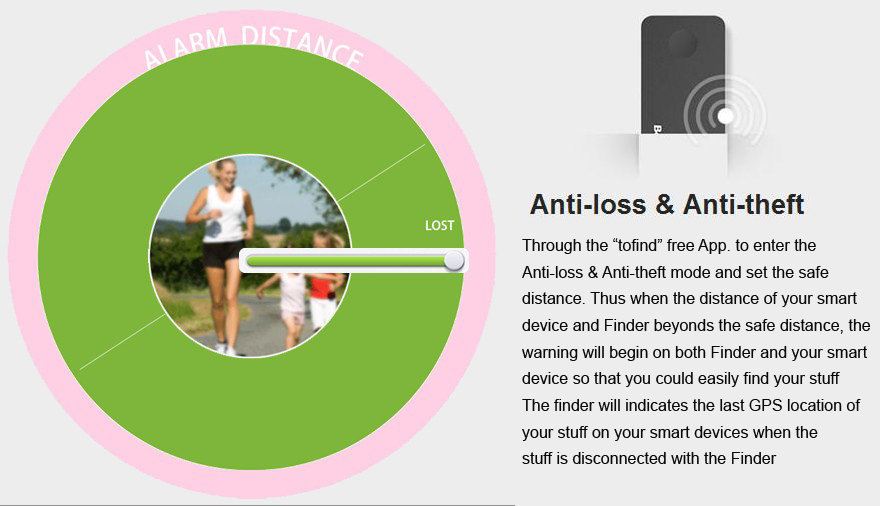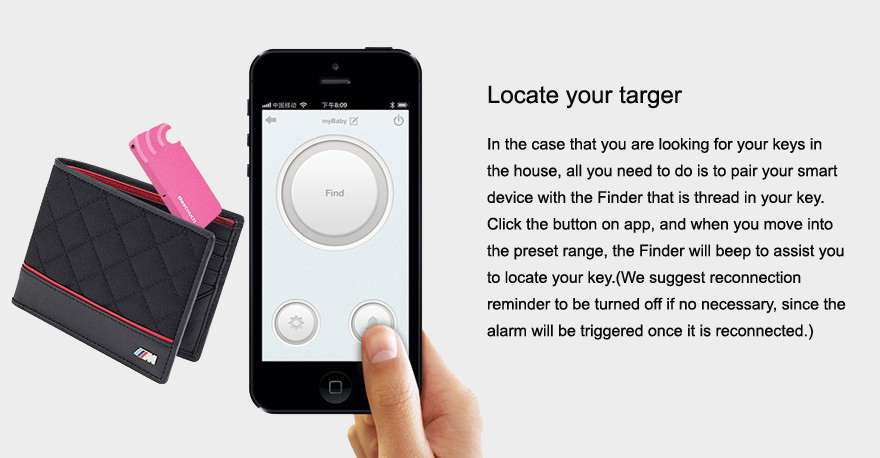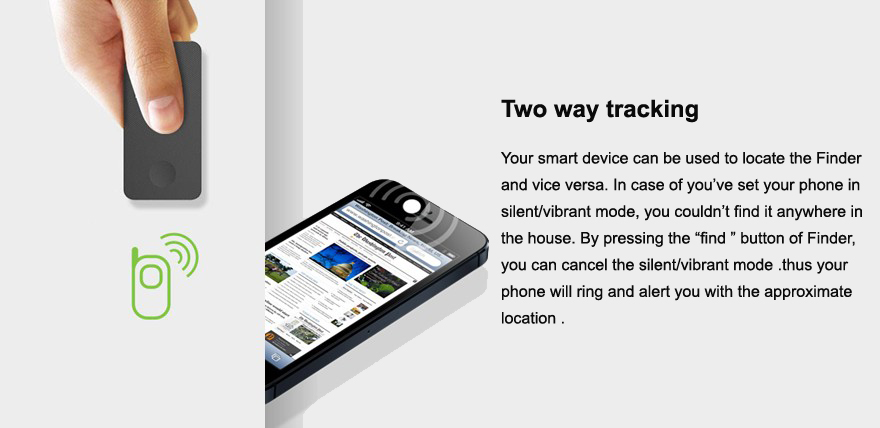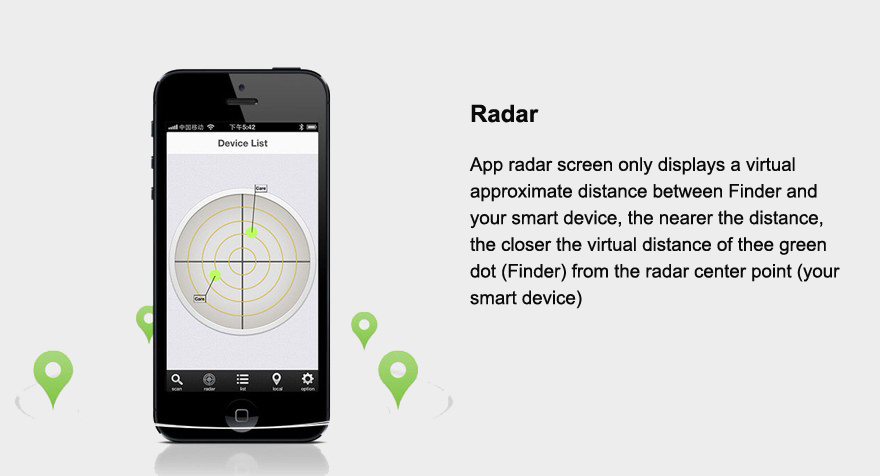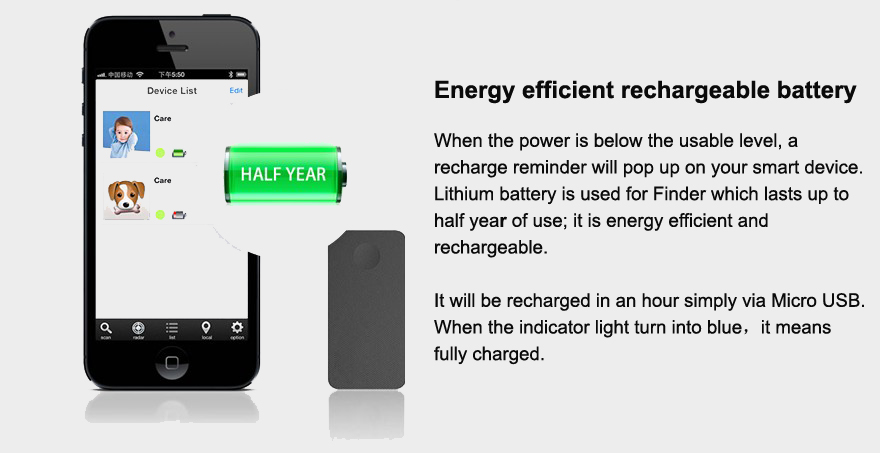 Send your message to us about this model.
Customers Viewing This Product May Be Also Interested In: